Chief Equity Officers (CEOs) Policy Network
Brion Oaks
Brion Oaks
Chief Equity Officer
City of Austin, TX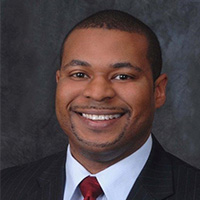 Brion Oaks is the first ever Chief Equity Officer for the City of Austin. In this capacity, Oaks is responsible for working with city leadership and the community to create an equity framework to be adopted by all departments and offices of Austin city government. As Chief Equity Officer, Oaks is responsible for facilitating dialogue and organizational practices that support the development and adoption of equity as a shared value. He serves as the technical expert in addressing equity as it is applied to citywide policies, programs, practices, and budget decisions with an overall vision to make Austin the most livable city for all.
Candace Moore
Candace Moore
Chief Equity Officer
City of Chicago, IL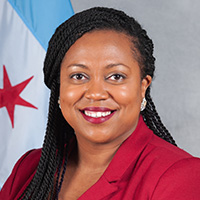 Candace Moore recently joined the City of Chicago as its first Chief Equity Officer under the Office of Mayor Lori E. Lightfoot. Moore is charged with building out the newly created Office of Equity and Racial Justice which will oversee the development, coordination, and administration of racial and social equity policies and practices for the City of Chicago. Prior to joining the City of Chicago, Moore served as a Senior Staff Attorney at Chicago Lawyers' Committee for Civil Rights advocating for educational equity through a lens of racial and social justice. Moore is a double alum of Loyola University Chicago's undergraduate program and its School of Law.
Diane Powers
Diane Powers
Director, Office of Equity & Human Rights
City of Tacoma, WA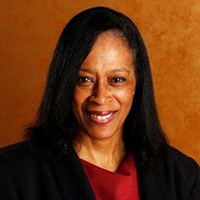 Diane Powers's activism in race and social justice has been lifelong and has included work as Assistant Director of Tacoma's Human Services Department, the Executive Director of Nativity House, Regional Director of the YWCA of Seattle-King County's Women's Services, and the Deputy Director for the ecumenical service provider, Associated Ministries. Over the past decade she has advocated passionately to eliminate youth homelessness and was a catalyst for the creation of Tacoma's first youth shelter in 30 years and services for youth experiencing sexual exploitation. Powers also led the effort to establish the City of Tacoma's equity office and has helped to drive systemic change toward greater justice and access for communities of color and other marginalized people within the city. This is her fifth year leading racial equity work in Tacoma. The work has now expanded to Tacoma Public Utilities.
Joy Marsh Stephens
Joy Marsh Stephens
Director, Division of Race and Equity
City of Minneapolis, MN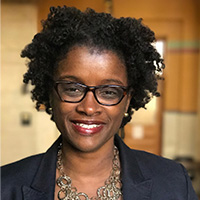 Joy Marsh Stephens directs the Division of Race and Equity in the City of Minneapolis. Since joining the City in 2015, Stephens has focused on growing the capacity of City staff to integrate racial equity into everyday decision-making, business planning, inclusion activities, and policymaking. Stephens partners closely with cities, counties, and state agencies across the nation that are also committed to advancing racial equity. Through the federally funded ReCAST Minneapolis program, Stephens leads a coalition of staff and community members in reversing the harm of systemic racism through trauma literacy, building resilient communities, and shifting systems towards more equitable outcomes. She comes to the City of Minneapolis with over 20 years of experience leading large-scale systems change initiatives in multiple sectors including financial services, health care, education, and government. Most recently, Stephens led domestic and international systems integration and acquisition projects at the enterprise level for UnitedHealth Group. She enjoys an active public life as well, having volunteered in leadership roles in numerous nonprofit boards, schools, and other community groups with a focus on driving racially equitable policy at the municipal and state level
for over 15 years. She holds undergraduate and graduate degrees from the University of Minnesota – Twin Cities.
Karla Bruce
Karla Bruce
Chief Equity Officer
Fairfax County, VA
For over 20 years, Karla Bruce has successfully bridged the efforts of local government with the collective action of residents and broad networks of partners to strategically address issues facing vulnerable populations and neighborhoods and is known as a driver of innovation in public service delivery. Bruce currently serves as the Chief Equity Officer for Fairfax County, Virginia, where she championed the adoption of the One Fairfax Racial and Social Equity Resolution and Policy and provides overall management of the One Fairfax strategic framework, advising and supporting the Board of Supervisors and Executive Leadership and shaping policy and practice to foster equitable opportunity for all county residents.
Kimberlee Archie
Kimberlee Archie
Director, Office of Equity & Inclusion
City of Asheville, NC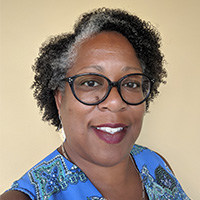 Kimberlee Archie has been with the City of Asheville since July 2017 serving as the City's inaugural Equity and Inclusion leader. In that position, she works with internal and external partners, nonprofits, the public, and stakeholders to establish the use of an equity lens in all City policies, practices, programs, and services. Archie's race and social justice journey began with an education by The People's Institute for Survival and Beyond in 2003 when she learned about undoing institutionalized racism. After a career that began in Washington state in the mental health field, Archie went on to become a Family Support Director for a youth service bureau and she directed an early-learning and youth development initiative for the United Way of King County. Her professional focus on racial equity and social justice began through her work at an Annie E. Casey Foundation Making Connections site and deepened as the Deputy Director of the Seattle Department of Neighborhoods. She has facilitated workshops, taught courses, and presented at conferences on subjects such as inclusive public engagement, race and equity, leadership development, strategic planning, and cultural competence. Archie has an undergraduate degree in social welfare from the University of Washington and a graduate degree in education with a concentration in training and performance improvement from Capella University.
Kellie R. Watson
Kellie R. Watson
Chief Equity Officer
Louisville Metro Government, Louisville, KY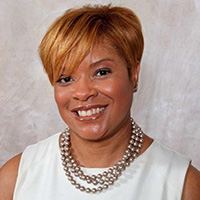 Kellie R. Watson is the first Chief Equity Officer for Mayor Greg Fischer. She provides strategic, visionary planning and oversight to advance racial equity throughout Louisville Metro Government and oversees the Departments of Human Resources and the Human Relations Commission. Prior to this position, she was the General Counsel and Legislative Liaison between Mayor Fischer and Louisville Metro Council. Watson was the Chair of the Ohio River Bridges Project Team. She was also the Director of the Human Resources Department for Louisville Metro Government. Prior to these positions, she was the Director of the Office of Human Resource Management/Acting Director of the Office of Civil Rights and Small Business for the Kentucky Transportation Cabinet and the Director of the Louisville Metro Human Relations Commission for several years, and under Mayor Dave Armstrong, she was the Director of the Office of Affirmative Action. Watson received a bachelor of science degree in political science/policy analysis from the University of Louisville, cum laude, and a juris doctorate degree from Vanderbilt University. Watson is a native of Louisville, Kentucky, and the mother of one son.
Majestic Lane
Majestic Lane
Deputy Chief of Staff | Chief Equity Officer
Office of the Mayor William Peduto
City of Pittsburgh, PA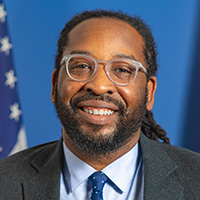 Majestic Lane is Deputy Chief of Staff and Chief Equity Officer in the Office of Mayor William Peduto. As Deputy Chief of Staff and Chief Equity Officer, Lane leads the Peduto administration's focus on opportunity for all residents of the City of Pittsburgh in regard to education, workforce development, safe and healthy communities, and digital inclusion. Additionally, Lane leads the administration's engagement with national organizations regarding equity and inclusion strategies. Prior to serving as Deputy Chief of Staff, Lane was the Deputy Chief of Neighborhood Empowerment where he coordinated the administration's neighborhood equity efforts through community-driven development and affordable housing initiatives. Before joining the Mayor's office, he served as the Director of External Affairs & Membership Engagement at Pittsburgh Community Reinvestment Group (PCRG), a membership organization for community development corporations, community-based organizations, and related nonprofits throughout Southwestern Pennsylvania. Lane also served as the Director of Community Engagement & Strategy at A+ Schools, an education advocacy organization dedicated to improving outcomes for Black and Brown children in Pittsburgh Public Schools, and a legislative aide to Pennsylvania State Senator Jim Ferlo focusing on community development, education, and sustainability issues.
Matias Valenzuela
Matias Valenzuela
Director, Office of Equity and Social Justice
King County, WA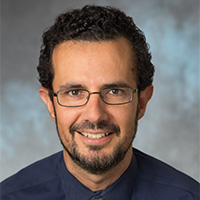 Matias Valenzuela, PhD, is the Director of the Office of Equity and Social Justice in King County, spearheading a countywide effort to address the root causes of inequities, especially racism, working with all county agencies and the community. The Office of Equity and Social Justice, within the Office of the King County Executive, works to integrate an equity lens in policy, planning and services, organizational practices and decision-making, and community engagement and partnerships. The Office includes the Civil Rights and Immigrant-Refugee Programs for King County. Valenzuela has worked for more than 18 years at King County, including as a lead for Equity and Social Justice since its inception in early 2008. Previously in his career, he was a print and broadcast journalist in the United States and abroad. He has been a Fulbright professor in Nicaragua, and he is currently an Affiliate Assistant Professor at the University of Washington's School of Public Health and Community Medicine. He currently serves on numerous local and national boards and advisory groups.
Michelle Melendez
Michelle Melendez
Director, Office of Equity and Inclusion
City of Albuquerque, NM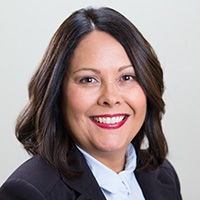 Michelle Melendez serves as the inaugural Director of the Office of Equity and Inclusion for the City of Albuquerque. Melendez is a native of Albuquerque, New Mexico, with more than 18 years of experience in community development, leadership development, and advocacy to address the social determinants of health and their policy antecedents. She holds a master's degree in public administration and a bachelor's in communication, having been a journalist for 13 years before moving into community health work. Melendez brings a lifelong vision of equity to the Office of Equity and Inclusion, and believes that her relationships with incredibly dedicated social justice, economic development, and public health champions will lead the City of Albuquerque to embrace equity as a guiding principle in all areas of public life. Melendez worked as the Director of EleValle, a South Valley Healthy Communities Collaborative of the Rio Grande Community Development Corp; and as Development Director and Training Director at First Choice Community Healthcare. She also worked as Community Services Director of CHI St. Joseph's Children, and for the New Mexico Department of Health after she left her journalism career in 2001. She received fellowships with the Robert Wood Johnson Foundation (Ladders to Leadership and Connect Program) and served on the boards of Health Leadership High School, Future Focused Education, Bernalillo County Community Health Council, Con Alma Health Foundation's Community Advisory Committee, as well as on the Board of Trustees of UNM Hospitals
Zan Gibbs
Zan Gibbs
Chief Equity Officer
Office of Equity, City of San Antonio, TX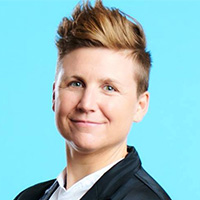 Zan Gibbs is the Chief Equity Officer for the Office of Equity in San Antonio, and prior to that was an Equity Manager for the City of Portland, Oregon. Gibbs has over 20 years' experience operationalizing racial justice programs, practices, and procedures in the public and nonprofit sector. Gibbs also co-founded the Sexual and Gender Minority Youth Resource Center, and the Portland chapter of Showing up For Racial Justice. Gibbs has a master's in public health, has been a keynote speaker, and has led many multi-day racial justice skill-building retreats for environmentalists from all over the country. Gibbs is also an Ironman finisher, a Skidmore Prize winner, and a huge fan of Ted Talks.
Ariana Flores
Ariana Flores
Membership Director
Government Alliance on Race and Equity (GARE)
Oakland, CA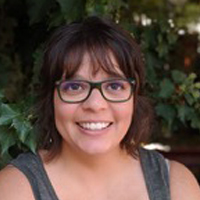 Originally from South Texas and a proud Chicana feminist, Ariana Flores has dedicated her professional career to serving and working to empower low-income communities of color and immigrants. She has worked as a community organizer and advocate in Boston, Massachusetts, Seattle, Washington, and El Paso, Texas, focusing on issues such as wage theft, immigrants' rights on the job, health care access, and LGBTQ rights. Most recently, Flores led cohorts of government employees from 27 departments from the City and County of San Francisco through GARE's learning year curriculum and provided training and technical assistance to departments aiming to improve delivery of services for residents of color in San Francisco. From 2014-2017, Flores worked as an advocate for asylum seeking youth from Central America in Oakland Unified School District, coordinating legal and social-emotional support services for immigrant youth enrolled in Oakland's schools. Flores was also a Ruth Chance Law Fellow working against gender-based employment discrimination at Equal Rights Advocates in San Francisco. Flores is an avid cyclist, loves to cook, and is perpetually planning her next vacation.
Carlos E. Delgado
Carlos E. Delgado
Senior Associate, All-In Cities
PolicyLink
Washington, DC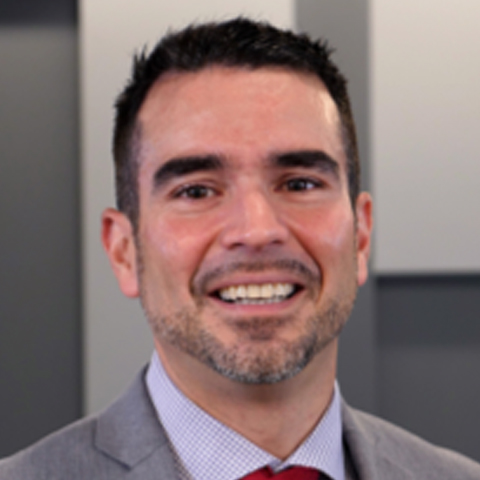 Carlos E. Delgado, Senior Associate for the All-In Cities Initiative at PolicyLink, provides capacity-building support and policy research to local governments, community organizations, and coalitions to craft and implement equitable growth and development strategies. Passionate about small businesses, inclusive entrepreneurship, and equity at the forefront of economic, workforce, and community development, he brings more than 12 years of professional experience in the public, private, and nonprofit sectors of the United States, Canada, and Latin America. Prior to PolicyLink, he worked at the National League of Cities, where he led several communities of practice and technical assistance programs, including the Equitable Economic Development Fellowship, a partnership with PolicyLink, and the Shared Equity in Economic Development, a partnership with the Democracy at Work Institute. In his spare time, Delgado enjoys playing tennis (former varsity player), attending live music events, exploring neighborhoods, and supporting the Toronto Raptors and Syracuse University basketball team.
Rosamaria Carrillo
Rosamaria Carrillo
Program Coordinator
PolicyLink
Oakland, CA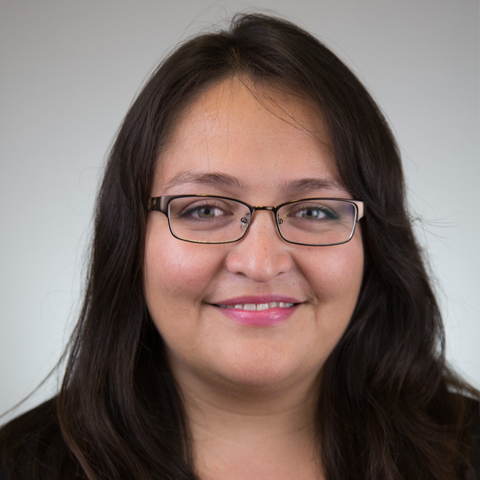 Rosamaria Carrillo, Program Coordinator, provides administrative, technical, logistics, communications, research, and program support for the equitable economy portfolio, the National Equity Atlas and Bay Area Equity Atlas, the All-In Cities Initiative, and Chief Equity Officers Policy Network. She also coordinates and oversees the PolicyLink 10-week summer associates program for graduate students. She received a bachelor's of psychology and sociology and masters in social welfare in management and planning from the University of California, Berkeley. Carrillo is a devoted Toastmaster and enjoys teaching, public speaking, and spends her time reading or listening to audio books on leadership, productivity, and related topics.