Chief Equity Officers (CEOs) Policy Network
Brion Oaks
Brion Oaks
Chief Equity Officer
City of Austin, TX
Candace Moore
Candace Moore
Chief Equity Officer
City of Chicago, IL
Diane Powers
Diane Powers
Director, Office of Equity & Human Rights
City of Tacoma, WA
Joy Marsh Stephens
Joy Marsh Stephens
Director, Division of Race and Equity
City of Minneapolis, MN


for over 15 years. She holds undergraduate and graduate degrees from the University of Minnesota – Twin Cities.
Karla Bruce
Karla Bruce
Chief Equity Officer
Fairfax County, VA
Kimberlee Archie
Kimberlee Archie
Director, Office of Equity & Inclusion
City of Asheville, NC
Kellie R. Watson
Kellie R. Watson
Chief Equity Officer
Louisville Metro Government, Louisville, KY
Majestic Lane
Majestic Lane
Deputy Chief of Staff | Chief Equity Officer
Office of the Mayor William Peduto
City of Pittsburgh, PA
Matias Valenzuela
Matias Valenzuela
Director, Office of Equity and Social Justice
King County, WA
Michelle Melendez
Michelle Melendez
Director, Office of Equity and Inclusion
City of Albuquerque, NM
Zan Gibbs
Zan Gibbs
Chief Equity Officer
Office of Equity, City of San Antonio, TX
Ariana Flores
Ariana Flores
Membership Director
Government Alliance on Race and Equity (GARE)
Oakland, CA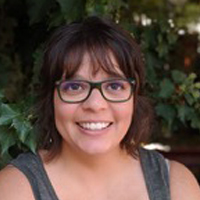 Originally from South Texas and a proud Chicana feminist, Ariana Flores has dedicated her professional career to serving and working to empower low-income communities of color and immigrants. She has worked as a community organizer and advocate in Boston, Massachusetts, Seattle, Washington, and El Paso, Texas, focusing on issues such as wage theft, immigrants' rights on the job, health care access, and LGBTQ rights. Most recently, Flores led cohorts of government employees from 27 departments from the City and County of San Francisco through GARE's learning year curriculum and provided training and technical assistance to departments aiming to improve delivery of services for residents of color in San Francisco. From 2014-2017, Flores worked as an advocate for asylum seeking youth from Central America in Oakland Unified School District, coordinating legal and social-emotional support services for immigrant youth enrolled in Oakland's schools. Flores was also a Ruth Chance Law Fellow working against gender-based employment discrimination at Equal Rights Advocates in San Francisco. Flores is an avid cyclist, loves to cook, and is perpetually planning her next vacation.
Carlos E. Delgado
Carlos E. Delgado
Senior Associate, All-In Cities
PolicyLink
Washington, DC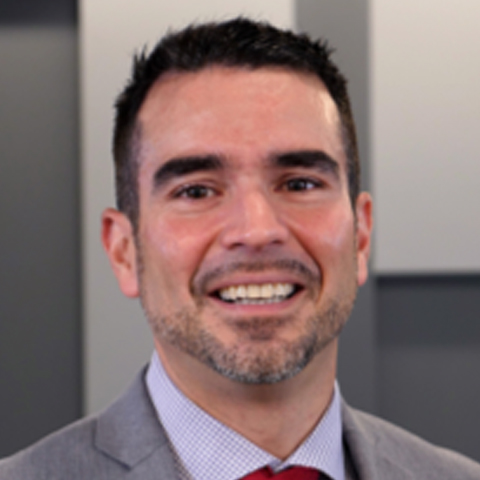 Carlos E. Delgado, Senior Associate for the All-In Cities Initiative at PolicyLink, provides capacity-building support and policy research to local governments, community organizations, and coalitions to craft and implement equitable growth and development strategies. Passionate about small businesses, inclusive entrepreneurship, and equity at the forefront of economic, workforce, and community development, he brings more than 12 years of professional experience in the public, private, and nonprofit sectors of the United States, Canada, and Latin America. Prior to PolicyLink, he worked at the National League of Cities, where he led several communities of practice and technical assistance programs, including the Equitable Economic Development Fellowship, a partnership with PolicyLink, and the Shared Equity in Economic Development, a partnership with the Democracy at Work Institute. In his spare time, Delgado enjoys playing tennis (former varsity player), attending live music events, exploring neighborhoods, and supporting the Toronto Raptors and Syracuse University basketball team.
Rosamaria Carrillo
Rosamaria Carrillo
Program Coordinator
PolicyLink
Oakland, CA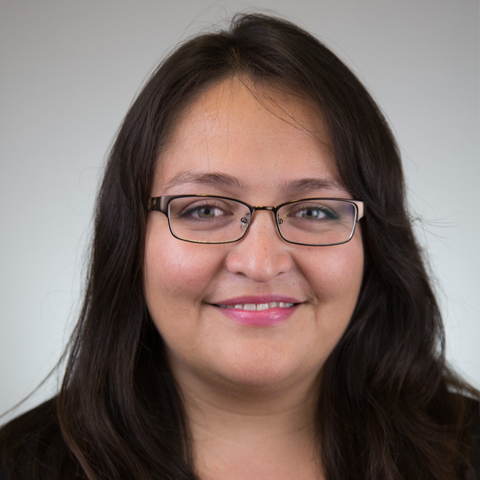 Rosamaria Carrillo, Program Coordinator, provides administrative, technical, logistics, communications, research, and program support for the equitable economy portfolio, the National Equity Atlas and Bay Area Equity Atlas, the All-In Cities Initiative, and Chief Equity Officers Policy Network. She also coordinates and oversees the PolicyLink 10-week summer associates program for graduate students. She received a bachelor's of psychology and sociology and masters in social welfare in management and planning from the University of California, Berkeley. Carrillo is a devoted Toastmaster and enjoys teaching, public speaking, and spends her time reading or listening to audio books on leadership, productivity, and related topics.