Where We Work
Through place-based engagements — efforts anchored in a community — we have worked closely with community coalitions and government leaders across more than 33 cities to accelerate their work and craft targeted strategies to achieve population-level results.
From Seattle to Austin to New Orleans to Buffalo, equity champions are implementing policies and practices to build all-in cities, dismantling barriers and equipping their residents with the opportunities and resources they need to thrive.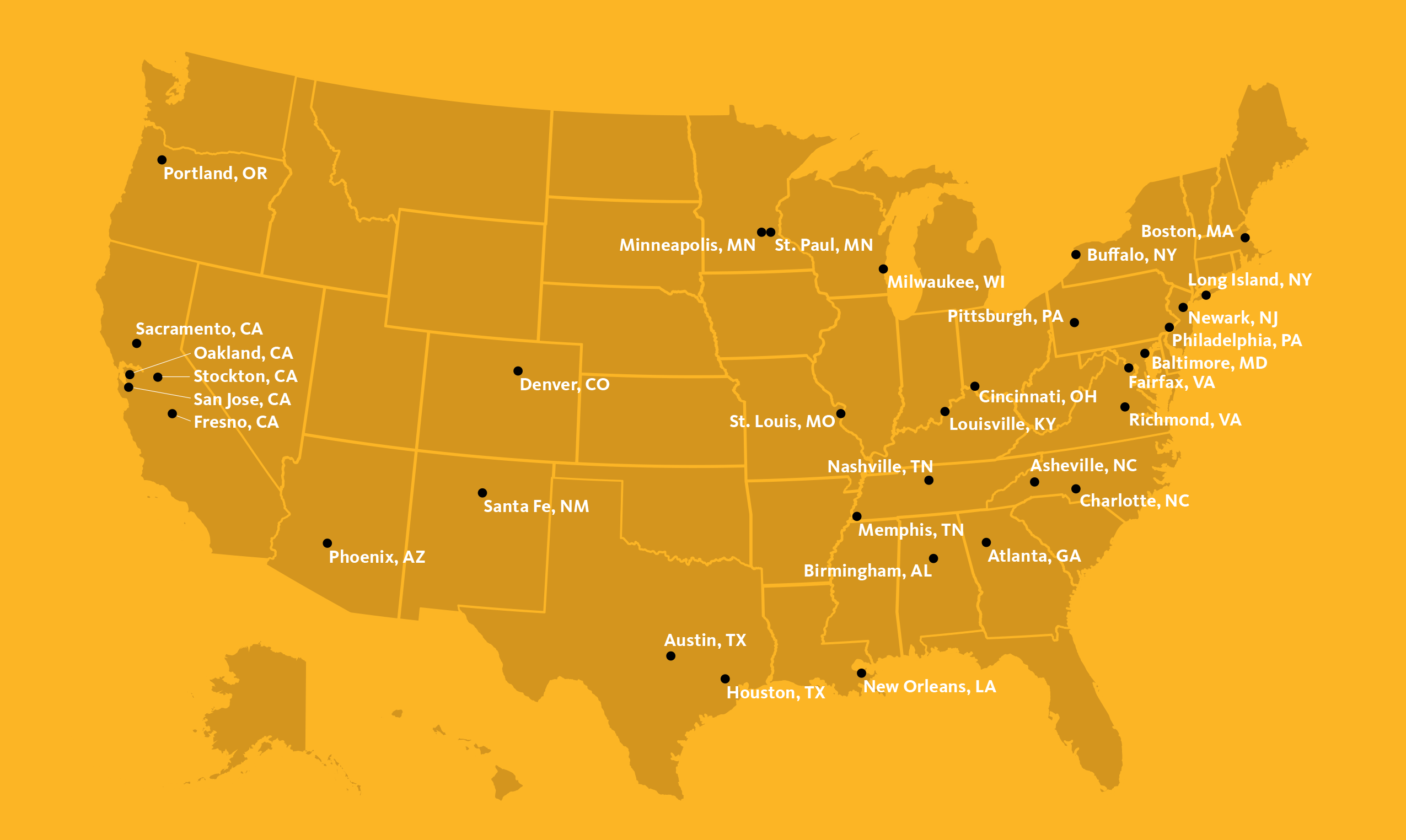 We partner with local government leaders, community coalitions, and civic leaders on short- and long-term engagements to advance equitable growth policy agendas locally.
Learning Communities
In addition to our one-on-one engagements, PolicyLink co-convenes several learning communities that provide peer learning and policy implementation support to multiple cities working on specific issues and strategies. Our current learning communities focus on economic inclusion strategies in Southern cities, equitable economic development practices, and equitable innovation/manufacturing strategies.