Where We Work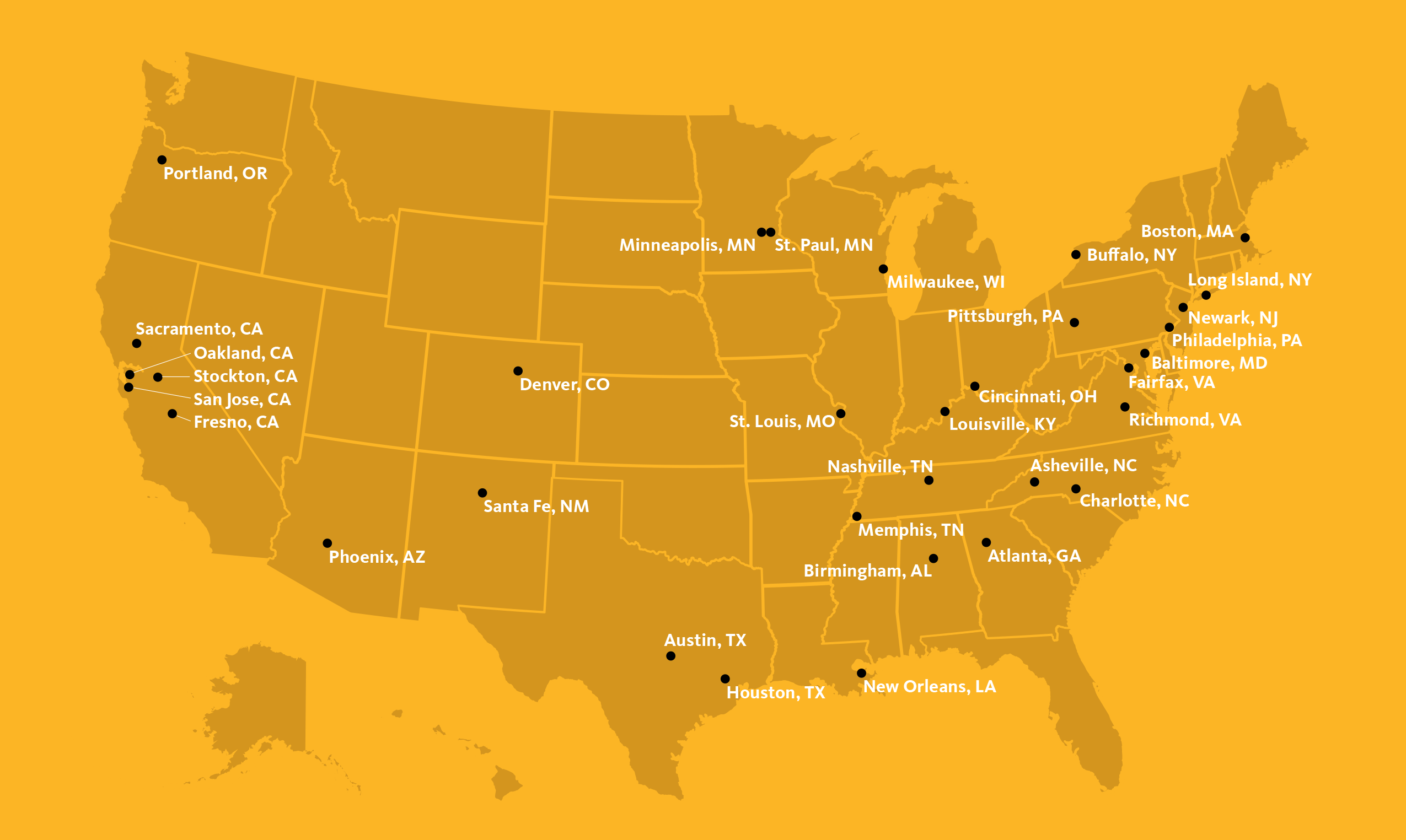 Through place-based engagements and learning communities, we work with local partners to develop, advance, and disseminate the next generation of equitable growth policies and practices. We work with leaders and organizations that are committed to addressing structural racism and the drivers of inequality and inequitable growth. We support individual cities and cohorts of cities that are seeking to advance a specific set of results and are willing to invest their time and effort to make real progress.
Learning Communities
In addition to our one-on-one engagements, PolicyLink co-convenes several learning communities that provide peer learning and policy implementation support to multiple cities working on specific issues and strategies. Our current learning communities focus on economic inclusion strategies in Southern cities, equitable economic development practices, and equitable innovation/manufacturing strategies.