We Decry the Eviction of Moms 4 Housing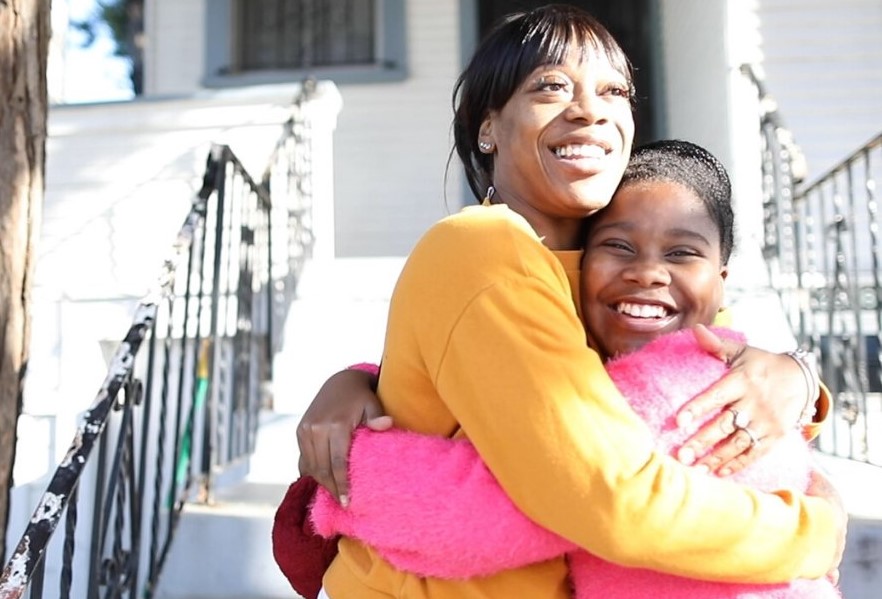 Housing for People, Not Speculators! 
We condemn the cruel and violent eviction of homeless Black mothers and their children in the organization Moms 4 Housing, from a vacant house in West Oakland that they have been occupying for the past two months.  Around 5:30 a.m., Alameda County sheriff's deputies broke down the door with guns drawn, backed by armed personnel in military fatigues with semi-automatic rifles and armored vehicles.  Authorities arrested two of the moms and two supporters, boarding up the house to prevent reentry.
We decry the terror of eviction, and the wanton waste of public funds against Moms 4 Housing – extreme measures which do nothing to address the crisis of real estate speculation and homelessness engulfing Oakland, especially its Black community.  
We call for charges against those arrested to be dropped immediately.  And we fully support the demands of Moms 4 Housing! We call on the property owner, Wedgewood, to sell the home to Oakland Community Land Trust at the price they bought it for, so the moms may continue to live there and raise their children in peace, with long-term stability; and we call on Oakland and Alameda County to advance policies to repossess vacant homes to secure their use for community needs, to end the inhumane and unnecessary homelessness that has become ubiquitous.
There are nearly four times the number of vacant properties in Oakland as there are homeless individuals.  Wedgewood Properties, a real estate investment firm, prides itself on profiting from flipping properties, which it calls the "backbone" of its business model.  Oakland lost 35,000 homes to foreclosure between 2007 to 2012. The impact was disproportionate in Black and brown neighborhoods, due to predatory and racist subprime lending practices that targeted these residents.  Wedgewood has unapologetically scooped up these foreclosed homes, even retaliating against displaced residents seeking to buy their home back. The house occupied by Moms 4 Housing lay vacant for two years before the moms took action. Wedgewood's practices, based on speculation rather than sheltering people, drive up housing costs for everyone.
By taking action, the Moms 4 Housing have courageously exposed the roots of our homelessness crisis, and pointed the way forward to real policy solutions. From their own experiences, many of the members of Moms 4 Housing know the intolerable gulf between declining real incomes for low-wage workers and skyrocketing rents, the impossible odds of securing affordable housing or a voucher, and the brutal inadequacy of underfunded homeless services. Policy studies prove that the most effective solution to homelessness is providing stable and affordable housing. Every person and child deserves a home.  
Tuesday morning's eviction is not an end to this fight. We applaud City Councillors Nikki Fortunato Bas, Dan Kalb, and Council President Rebecca Kaplan for urging Wedgewood to sell the home to Oakland Community Land Trust, and call on government officials to lift all punitive action against the moms and support their demands. Now is the time to listen to Moms 4 Housing and the people most harmed, and act. Across the country, policymakers should heed this growing movement's call to reign in speculators, including by limiting their rights to profit from flipping homes.
UPDATE: Moms 4 Housing has announced an agreement with Wedgewood to negotiate the sale of the house through the Oakland Community Land Trust. Read more here.
You Can Still Take Action By:
Signing the Moms' petition calling for an investigation into the militarized tactics used for their eviction.